Dedicated team player
As CTO at Client Magnet Digital, I look at our business goals and translate them into projects, with advice on specific technology that the team will need to deploy to get there. 
I am in charge of accelerating growth through new technologies such as Machine Learning as well as designing a Top Level Tech Strategy to stay competitive.
I also assist in the Sales process and Marketing campaigns.
CTO/Sales at Client Magnet Digital
Client Magnet Digital was created to be a mechanism to catapult small businesses into finding success in the online domain. In our in-field research, my colleague Renzo Bojanovich and I saw many local businesses under preforming to their product's potential because of a lack of online presence! Small businesses are crucial to the economy because they bring in growth and innovation to local communities so we knew this is something that had to be fixed. Based in Southern California, my colleague Renzo and I developed C.M.D. to help small businesses with digital marketing and online lead generation. 
We specialize in high-converting website development for a variety of different niches. From Facebook Ads to Google Adwords, we create a professional and attractive social media campaign to help you increase your brand awareness to your target audience.  Alongside our skilled Website Design and paid marketing, we promise to turn your company into a CLIENT MAGNET!
Search Engine Optimization
Through dedicated keyword research, planning, and content optimization, your site shows up in higher and more authoritative search results.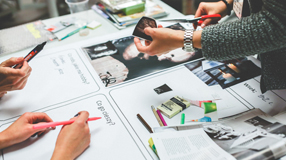 Fast Turnaround Time
As a small business, we understand the importance of getting things done quickly and correctly. Our team promises delivery of one week or less for most of our websites and campaigns. 
Coursework at UCSB
It hasn't been all fun and games at Santa Barbara ... here is a list of some of my recent and relevant classwork!
-Machine Learning in Test and Design Automation
-Computer Architecture
-Computer Networking
And here is some other courses I will be doing very soon!
-Operating Systems
-Machine Learning and AI
-Computer Security
Computer Engineering at UCSB
I am a Senior Computer Engineering student at University of California , Santa Barbara. Through activities such as the Data Science Club and my Senior Capstone, I have found a passion for Artificial Intelligence and its Machine Learning component. Machine learning is awesome because you can learn its set of techniques and apply it to a large set of very different problems successfully.
In my Senior Capstone Project, my tem is designing an image recognition software to be used in surgical procedures for Arthrex's 4K Camera. The software will be mostly written in Python and using various applications such as Docker and AWS Sagemaker. This project will be for the for Fall and Winter quarters. I am in charge of design documentations, managing team planning and responsibilities, retrospectives and implementation coding. I work on the Front End User Interface using React and JavaScript!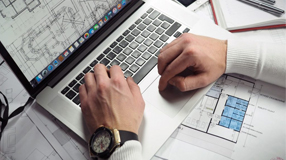 Online Curriculum
With online courses in Excel, Python, and SQL, I am able to learn outside relevant skills not taught at University.
Senior Capstone Project
Using Industry leading technologies such as AWS, Docker, and computer vision libraries such as Open CV to demonstrate industry readiness.